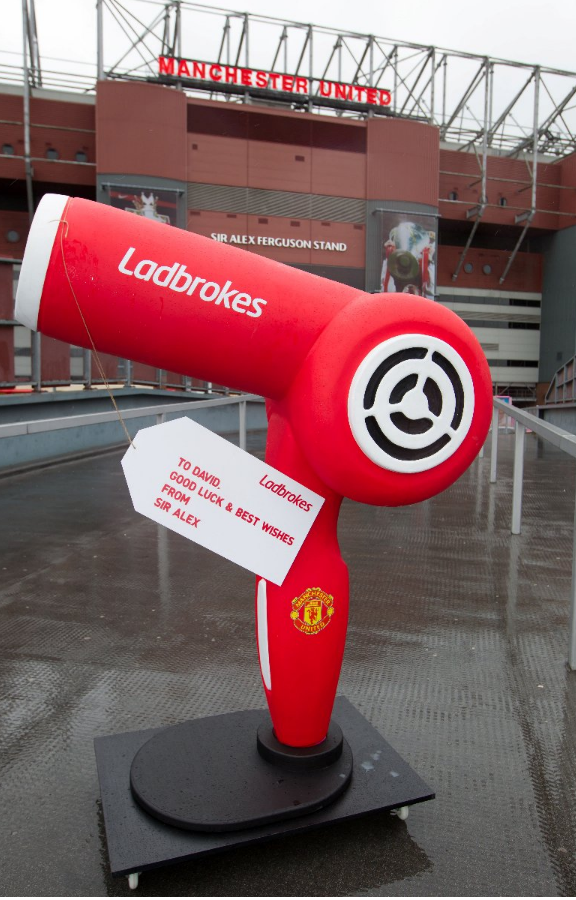 Ladbrokes has delivered a giant hairdryer to David Moyes on behalf of Sir Alex Ferguson. The hairdryer will act as a symbolic 'baton' as one Man United boss departs and the other starts a new dawn at Old Trafford.
The hairdryer was delivered to Goodison Park before making its way to Old Trafford – paving the way for David Moyes to make the same journey come the end of the season.
Ladbrokes will be delivering this timely gift, dubbed #Moyesdryer, ahead of Moyes and Ferguson taking charge of their final home games at their current clubs.